by Sarah Goble via SkiPost
Pre-Workout
I usually have practice or go skiing in the morning, so I like to make sure I fuel myself with a good breakfast that will give me lasting energy for my workout. Recently I have been into greek yogurt with homemade granola, chia seeds, and berries. I started making my own granola in college because it's super easy and yummy!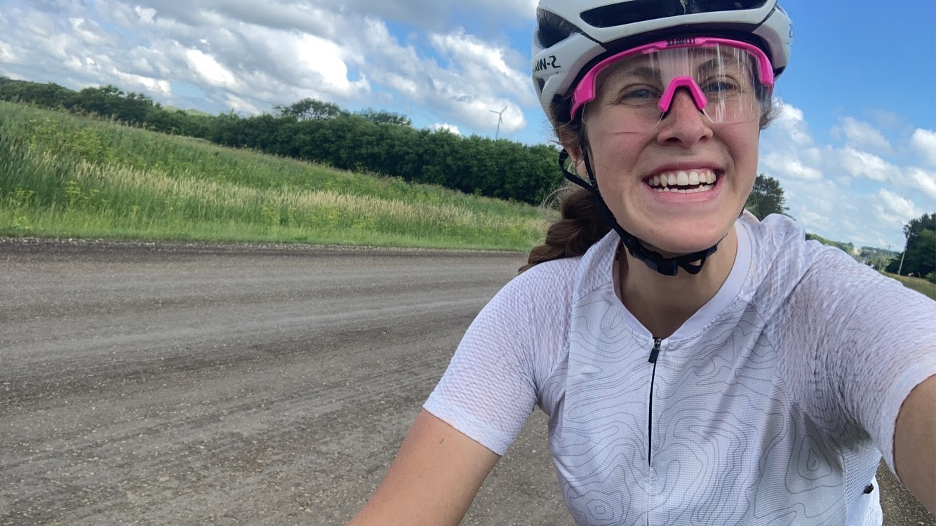 Sarah's Granola:
4 Cups Whole Oats
1 ½ Cups nuts and seeds (I like almonds, cashews, and pumpkin seeds)
1 tsp Cinnamon
1 tsp salt
½ Cup melted coconut oil
¼ Cup Honey
¼ Cup Maple Syrup
¾ tsp Vanilla
½ Cup Dried Fruit ( raisins, cranberries, cherries)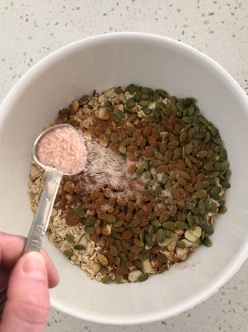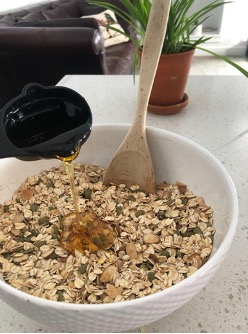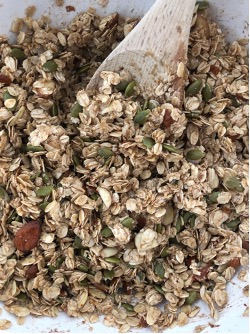 Directions: Preheat oven to 350℉. Combine all dry ingredients except dried fruit and mix. Add wet ingredients and mix. Spread granola onto a baking sheet over a layer of parchment paper. Cook for about 20-24 min total, stirring after 12 min. Let the granola sit and fully cool, this will allow it to clump together some. Add dried fruit of your choosing and store in an airtight container.
Mid-Workout
If my workout is 2+ hours I generally like to have a snack to keep myself feeling good. My go-to is a JoJe granola bar. I like them because they have lots of different yummy flavors and sit well in my stomach as I continue to train.
Post Workout
Smoothies are my first choice after finishing a workout. This is a great way to refuel within the optimal post workout recovery window. To make my favorite simple blueberry banana smoothie, blend together:
1 frozen banana
Frozen blueberries
Greek Yogurt
Oat Milk
Protein Powder ( I like Sprout Living Pro Collagen)